Residential Movers and Packers
Local VIP Movers provides a Personal Moving Plan to meet the needs of all of its customers. Since each Residential move is different, we provide a variety of moving resources tailored to offer a more personalized moving experience. Our Local VIP Movers Personal Moving Plan is tailored to fit your budget, time, and moving needs.
Every moving company is different, here's what you should expect:
Licensed/Bonded
Insurance coverage
Strong references
Transparent pricing
Full-service options
Quality customer service
Full-Service Packing – Our experts will pack your entire house using the latest industry packing methods and moving materials. Your belongings are treated as if they were our own, and you can relax knowing that your move is in the hands of qualified interstate movers.
Fragile Packing – We encourage you to let us know if you have delicate, breakable, or irreplaceable items so that we can pack them carefully. You can relax knowing that your move is in the hands of qualified movers at Local VIP Movers. We treat your belongings as if they were our own.
DIY Packing – If you prefer to pack all of your belongings yourself, we can provide you with all of the moving boxes and packaging materials that you will need to make your move convenient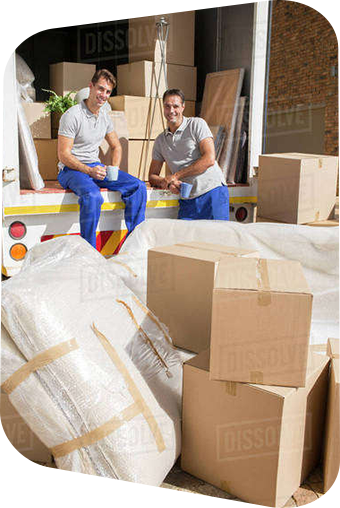 Basic Residential Moving Services
Loading – Local VIP Movers take the time to make sure that your belongings and furniture are correctly packed, inventoried, and labeled before they are loaded. To protect upholstered furniture from dirt and scratches, we use a durable, plastic Stretch wrap. For some items, we pack them special to prevent them from shifting. Upon preparation, your contents are systematically loaded onto our moving trucks to be transported to their new location.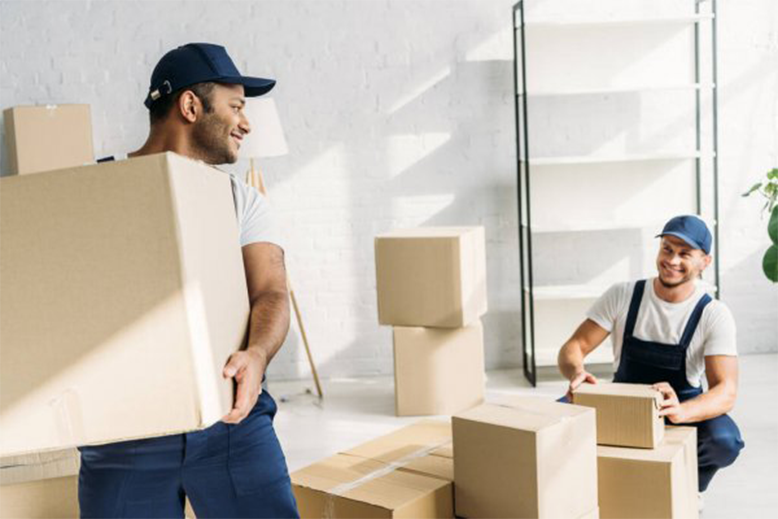 Local VIP Movers puts safety first, which is why each moving trailer is equipped with an air ride suspension system. Our drivers are all licensed and certified with quality training and are committed to ensuring your belongings are transported professionally. Whether you're moving locally, state-to-state, or long-distance, we're here to help.
To ensure that each item is accounted for, we take an inventory during the unloading process. Upon your guidance and instruction, our trained movers will carefully place all of your boxes and furniture into each room, and we will provide re-assembly services if needed.
Why choose a moving company over DIY?
Moving can be quite a difficult task. A professional moving company can, however, make moving much more convenient. Among the reasons why you should hire a moving company over doing it yourself are:
Packaging materials and packing services are available from professionals to ensure your belongings are safely loaded, shipped, and unloaded from a truck.
You will also save time by hiring a professional. You'll have time to do other things and settle into your new home since the moving company will take care of everything for you, from packing to loading to shipping to offloading.
You can also save money by hiring professionals, this may sound unlikely, but the fact is, your lack of experience in the job can lead to damages that can cost you a lot if you choose DIY methods. Moving professionals have the necessary skills to ensure that injuries caused by moving are minimized.
You will find moving to be a stressful task, full of unwelcome surprises. However, what shouldn't surprise you is the total amount you will see on your moving invoice once your move is complete. We will provide you with an affordable moving quote via our Local VIP Movers Advantage service before choosing us as your moving company. Your selection will include the cost of your residential relocation, as well as the services we will provide to make your move a success. Our goal at Local VIP Movers is to provide you with as many moving resources as possible. You can count on us to take the stress out of moving by providing quality service. With our Packing Options, we give you the option and flexibility to decide how much you would like to participate in your move. We offer a comprehensive list of packing services and opportunities to make your move easy and stress-free.
Unpacking – Local VIP Movers aims to make moving as convenient as possible, and we offer excellent unpacking services that will make it easier for you to settle into your new home. Upon request, we unpack your boxes and remove packing materials as part of our cross-country moving plans.
Crating – We provide crates specially designed to protect electronic equipment and large, expensive items that cannot fit into standard moving boxes.  
Cars/Boats – No job is too big or too small for Local VIP Movers to provide secure transportation options for cars and boats. 
Assembly/Disassembly – All of our Residential moving packages include assembly and disassembly of furniture and individual items before and after the move.
Third-Party Services – We utilize third-party resources for other community and disassembly services, as well as disconnection, reconnection, and cleaning.
Shuttle Services – If your home is obstructed by a narrow entryway or is located in a restricted access area, we offer shuttle services that will move all of your belongings directly from your home to the moving van of Local VIP Movers.
Storage – We offer transit storage for Residential items and permanent storage for Residential contents requiring extended storage.
What is the cost of having a moving company move you?
Whether you are moving locally or long-distance, you are probably concerned about costs. Many factors go into calculating moving costs: the number of belongings being moved, distance, packing and unpacking, extraordinary items, and much more. You are best served by filling out the quote.