Movers and Packers in Santa Monica
Movers and Packers in Santa Monica Unlike other moving companies, we offer more than just moving boxes. Our genuine smiles and hard work will move you.
FRIENDLY AND PROFESSIONAL SANTA MONICA MOVERS
Moving isn't a pleasant experience for many people who have to plan and execute it. Even though moving to a new city is exciting, moving into a new home can sometimes dampen the excitement of the move. Moving can almost be fun when You Move Me is on your team, though!
Santa Monica movers at You Move Me are ready to provide careful, efficient help at all times to ensure that your move goes smoothly. It is not only our job to move boxes, but also to move you.
LET OUR SANTA MONICA MOVERS LEND A HAND IN ADVANCE
We might load your items on the day of your move, however, our service begins long before that. The packing service offered by You Move Me alleviates much of the stress associated with moving. Several boxes, packing materials, and tape will be provided by our professional packers at your home.
Our service offers the primary advantage of flexibility. Our services are available at three different levels to meet the demands of all customers. For those wishing to pack just a single item that is difficult, we offer our single-item pack. If you have a lot of fragile items to pack away, the single-room pack is great for packing them up in boxes, especially in the kitchen.
With You Move Me, you are guaranteed the best service available. As part of the moving process, we will pack all of the rooms in your home. In addition to our packing services, we also provide a free wardrobe service that includes sturdy wardrobe boxes. Your wardrobe boxes will even be unloaded and unpacked at your new home for a fresh start.
For those who prefer to pack their own household items, You Move Me can provide all the boxes and tape you need.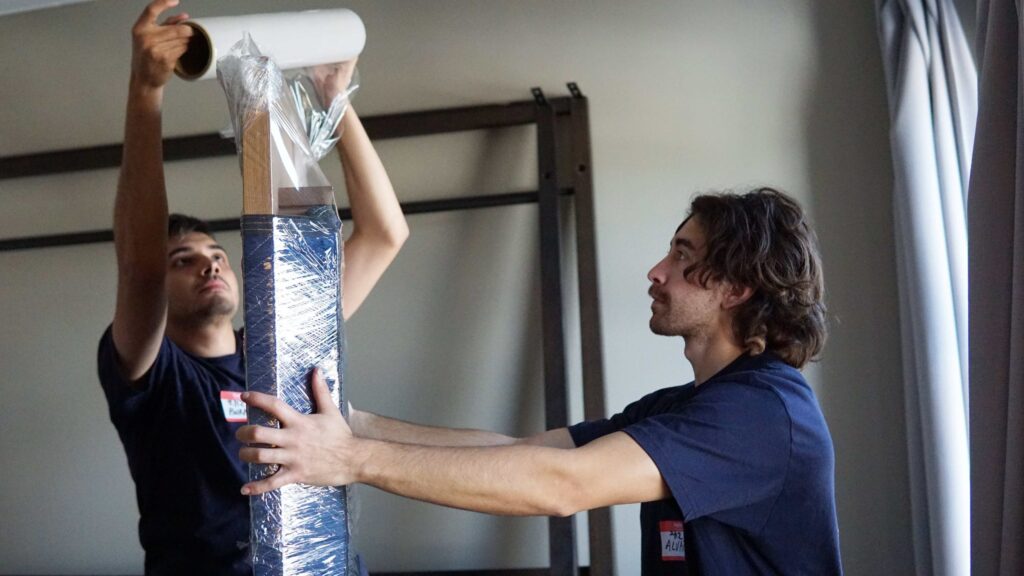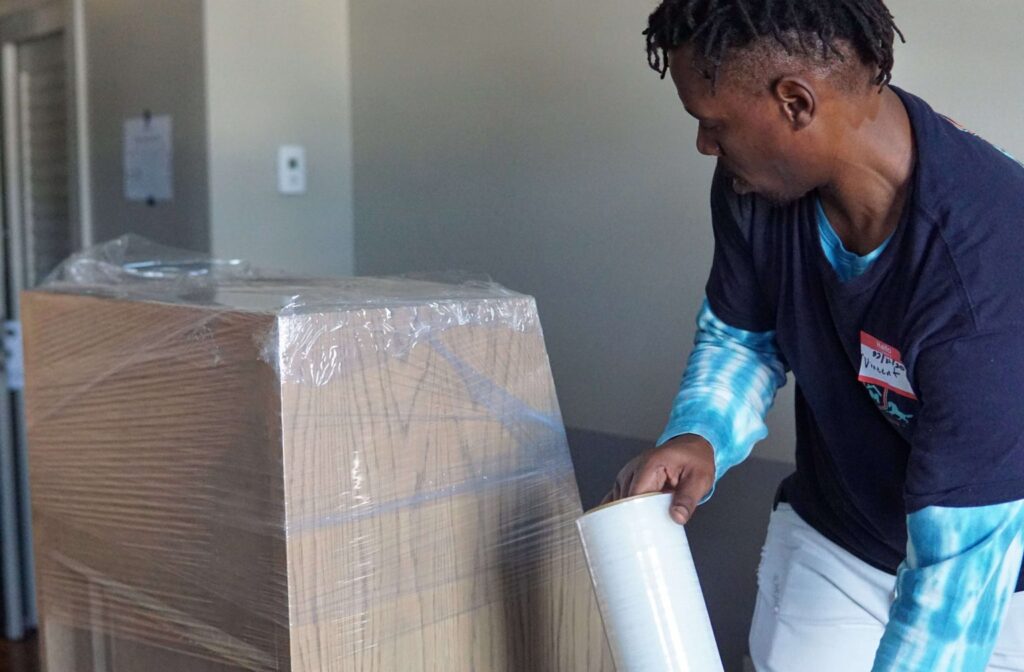 MOVING IN SANTA MONICA LIKE NO OTHER
On moving day you'll notice our attention to detail is the best part of our Santa Monica moving service. Our effort starts the day before your move when we call to verify the pickup address, scheduled pickup time, and destination address. We will make sure your day gets off to a great start by bringing hot tea or coffee on the day of your move. We then walk through the process in detail.
As a result, all items can be packaged safely and the furniture can be loaded easily. Besides keeping track of value and fragility, you can identify items that require extra care and attention.
We begin moving our furniture on the day before your move, as soon as we receive confirmation from you of your pickup address, pickup time, and destination address. We'll load the trucks efficiently and get started moving. As soon as possible, we'll unload the trucks and arrange the boxes and furniture in the rooms that you specify, so you can settle into your new home more quickly.
We will unpack your boxes for those who used our packing service. The cardboard is even broken down and taken with us, so there is no mess left behind. A housewarming gift for your new home is our way of saying thanks for working with You Move Me.
Why Choose Local VIP Movers for Moving
Is there a reason why You Move Me stands out from all the other moving companies in Santa Monica? Our top priority is to ensure that your move goes smoothly. Getting people from point A to point B is our goal, not just moving boxes. With us, you'll immediately notice the difference between good service and poor service. We include the following with every move we make:
Your move will be completed efficiently when your movers are on time.
As well as clean uniforms and shiny trucks, our movers also drive well-maintained equipment.
The quotes you get from You Move Me are transparent, fair, and free of hidden charges.
By setting a one-hour minimum, we ensure you will only be charged for the time we spend packing and moving you into your new home. 
Buy in to meet our most recent offers and limited arrangements.
NEED HELP? CALL US !CONTACT