Movers and Packers in Los Angeles
We provide professional and cheap packers and movers as well as complete relocation services for all aspects of moving including free onsite visual estimates, furniture dis-assembly and assembly, cubicles installation, moving electronic equipment, artwork, etc.  Our local packers and movers cover Los Angeles, Venture, San Bernardo, Riverside and Orange County.  LA Movers is capable of handling just about any commercial and non-commercial job you can imagine.
Local Packing and Wrapping
Local Delivery and Moving 
Long Distance Moving
Warehousing and Shipping
Final Mile and White Glove Delivery
Assembly and Installation
Crating and Freight
Residential, Commercial and Industrial
Standard Furniture, Office Systems and Cubicles
Artwork, Frames and Collectables
Medical and Laboratory Equipment
Machinery and Oversized Equipment
Movers and Packers Services
As part of our corporate services, we provide our corporate clients with equipment and personnel suited to their specific needs.  We can even store items and documents during the transition between one location and another.  Computers, filing cabinets, chairs, boxes, pictures, etc. – we've got it all.  We work with you on every aspect of your project with accounts executives, field supervisors, and professional movers.
Packers and movers near me: we provide services in Los Angeles, Santa Monica, Beverly Hills, Hollywood, Glendale, Burbank, Pasadena, Thousand Oaks, Oxnard, Ventura, Malibu, Santa Clarita, Pomona, Rancho Cucamonga, Ontario, Sand Bernardino, Riverside, Redlands, Moreno Valley, Corona, Anaheim, Santa Ana, Huntington Beach, New Port Bea From desks to chairs to filing cabinets to computers, box As movers, field supervisors, and accounts executives, we work with you on every aspect of your project.es, and pictures, we have it all.ch, Laguna Niguel, San Clemente, Mission Viejo and nearby cities.  If you need local, long distance, or furniture assembly services, we are your trusted local and long distance movers.
When it comes to moving, packing or delivering stuff, LA Movers is one of the best companies around. When it comes to relocation, our goal is to provide quality service and convince our clients that we are the most reliable company in the country. To make moving and packing easier for clients, we try to familiarize them with the process. Moving and packing services are our specialty, and we have a really wide network of clients who don't hesitate to choose us. In Los Angeles or nearby cities, our company will appear among the top companies that can offer cheap movies and packers near me.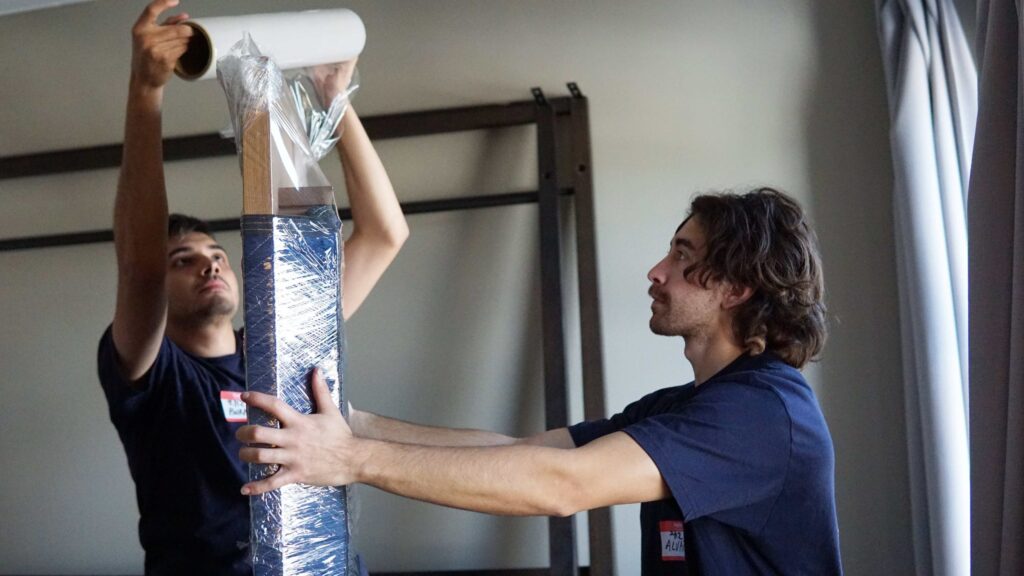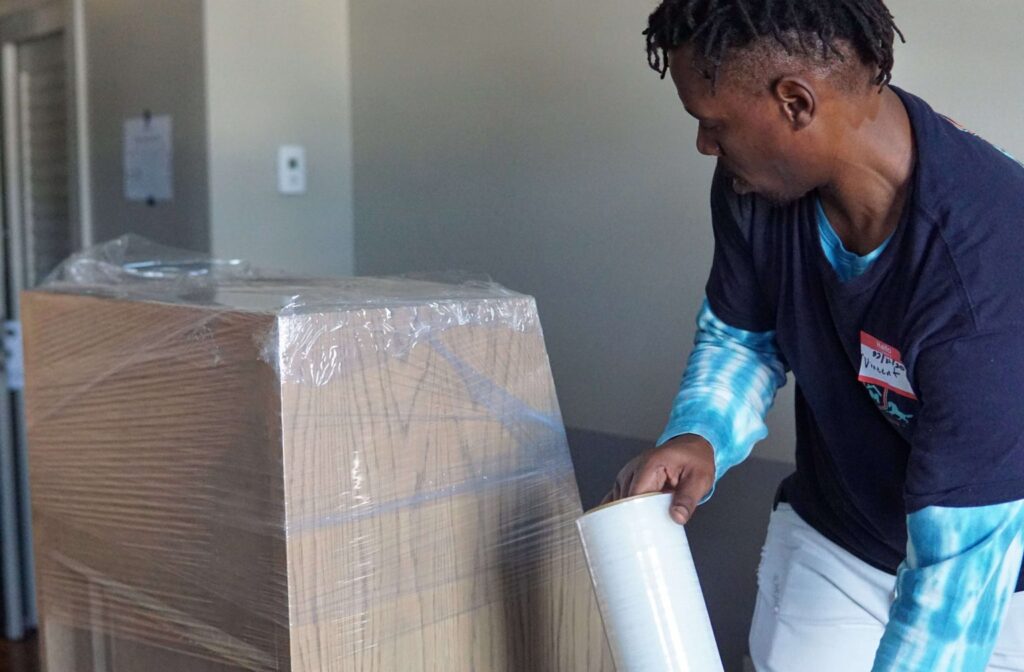 How to Choose Best Movers and Packers
When you have to choose between professional packers in your area, you should consider LA Movers as one of the best companies to choose. We provide our clients with moving guides, assist them with packing, and ensure that everything is handled professionally. We place a high value on the safety of your household items. No matter where we deliver or how far you are, we always adapt to your specific situation so that we can provide you with the best possible solution. Delivering fast and in an excellent fashion is something we are capable of.
It may appear difficult to locate the best among Santa Clarita's packers and movers if one needs to move to a city like Los Angeles or Long Beach. When this happens, LA Movers will be able to direct you on which packers and movers would be most suitable in Glendale, Lancaster or Hollywood. In order to help our clients, we recommend them migration benefits that match their spending needs and reasons for moving.
We decide to proceed with the move ourselves, since we don't want to pay the high moving fees that packers and movers charge their clients for their services. In any case, deciding to make the move yourself makes it a considerably more inconvenient and tiresome process. Therefore, rather than imaging everything independently, it is in every case better to get a sense of the moving costs before moving forward on your own.
A hassle-free and totally advantageous means to find inexact packers and movers fees! There are a few occasions in life when you should pay top dollar to have an expert handle something for you – renovating a restroom, performing cerebral medical procedure, and moving across the country with full-administration packing and moving! Although hiring full-service movers is significantly more expensive than most short-term movers, having someone load your stuff, pack it, and move it to your new place is by far the least unpleasant experience.
Clients post their questions on our site regarding various aspects of movement. Our company serves all of California's major metropolises. Say you want to move to a city like Los Angeles, Long Beach, or Santa Clarita. With a click of the mouse, you can get the number of the best movers and packers in Glendale, Lancaster, or Hollywood!
LA Movers partners with experts full-service moving organizations that will take care of everything concerned with your move. Your moving company will follow a moving agenda to make sure that you receive an accurate quote, that you have answers to your questions, and that your pick-up If that is all you want, your movers will then pack your belongings appropriately, load them into their trucks securely, transport them to your new residence, unload everything, and then arrange everything in your new residence. A comprehensive move is exactly what you need if that is what you need. And delivery dates are set correctly. The movers will at that point pack the entirety of your effects appropriately, load them in their truck securely, transport them to your new home, unload everything, and set everything up where you need in your home.
Your family's belongings will be shipped in containers, taped up, cushioned, covered in furniture covers, and shipped with full assistance movers. In just a matter of minutes, a team of packers and loaders will be on their way with everything. A full assistance at that point, your movers will pack your belongings appropriately, load everything into their trucks safely, transport them to your new residence, unload everything, and then arrange everything in your new residence's move is the very meaning of "comprehensive" if that is the thing that you need.
At the point when families consistently get together, you become proficient at pressing. A skilled packer knows how to prevent fragile goods from being broken in transit. Packing clothing in such a way that they emerge from closet boxes as new and perfect as when they went in. Packers also know how to make full use of the space in different-sized boxes to protect and secure your belongings, as well as how to fit everything into the right space.
Most of your possessions will be transported by movers who offer full assistance. However, you do it, you may be required to ship your own guns and ammunition. Similarly, you won't be able to send combustible fluids like gas or propane, household products like acetone or channel cleaner, vaporizers, or other combustibles or hazardous items – like fireworks.
In order to accurately determine the full assistance, move cost, a number of factors need to be taken into account. How far would you say you are moving? Do you have a large home or a small one? Is it safe to assume that you are moving vehicles? Using the moving cost estimator on this page can give you a ballpark estimate, however free moving estimates from our full-service moving companies will be more precise. To guarantee that you're dealing with a dependable, top quality moving company, ALL of LA Movers' commercial trucking organization partners must be authorized and bonded.
Buy in to meet our most recent offers and limited arrangements.
NEED HELP? CALL US !CONTACT