Movers and Packers in Rancho Palos Verdes
During the entire Rancho Palos Verdes moving process, our VIP Movers are dedicated to making sure our customers have a smooth and worry-free move.
Our clean and efficient service has made us one of the most well-known Rancho Palos Verdes movers. Other moving companies may charge cheaper rates, but they may also cause you headaches, such as damaged or lost belongings. There is also a possibility that you will be charged unexpectedly.
Local VIP Movers are safe, professional, and dependable, so you don't have to worry about anything. We can help you move to a new Rancho Palos Verdes residence the next time you move.
Besides performing local moves, we also handle long-distance moves, and we also have a storage facility available for short-term and long-term storage needs. We are even able to handle commercial moves of all sizes and complexity. What moving quotes do you need? Call us today and we will provide you with a free, no-obligation moving quote.
Affordable Movers in Rancho Palos Verdes
Do you need help preparing for your move? Your local VIP movers will take care of everything. Allow our team of professional packers to handle your belongings with gentle care. We will transport your property in one of our modern moving vans safely and securely. No matter what vehicle you supply, we will haul your valuable cargo and pack it. If you prefer, you can drive yourself. We can even meet you at your destination within Rancho Palos Verdes and unload the vehicle for you.
Our family-owned and operated businesses are here to make your move convenient and hassle-free. Rancho Palos Verdes is among the top moving companies in the city. We do go that extra mile to make sure you receive the best service possible! Get rid of your concerns about packing, loading, and getting your belongings into your new home safely when you call us. Our moving services are the best in the industry!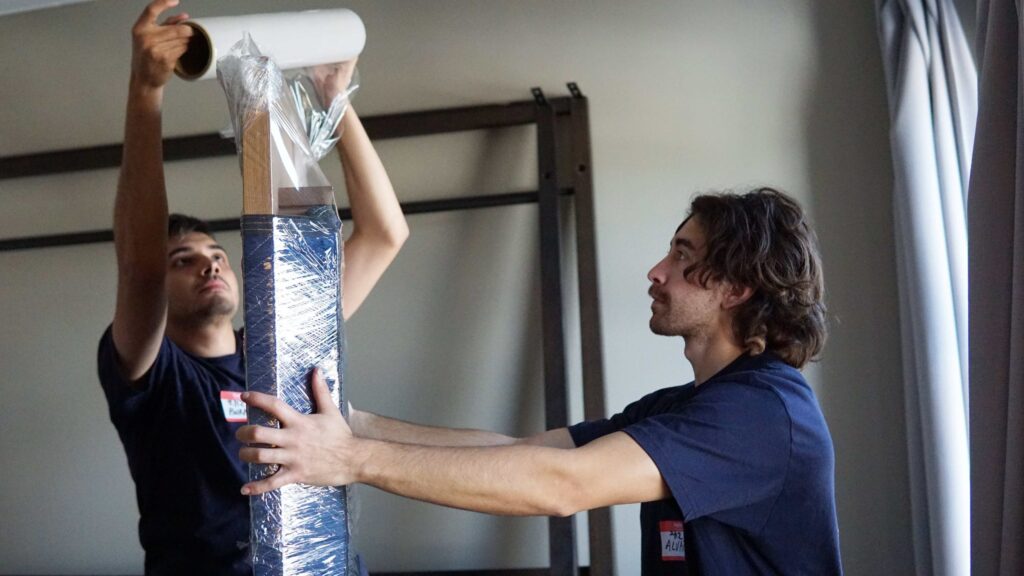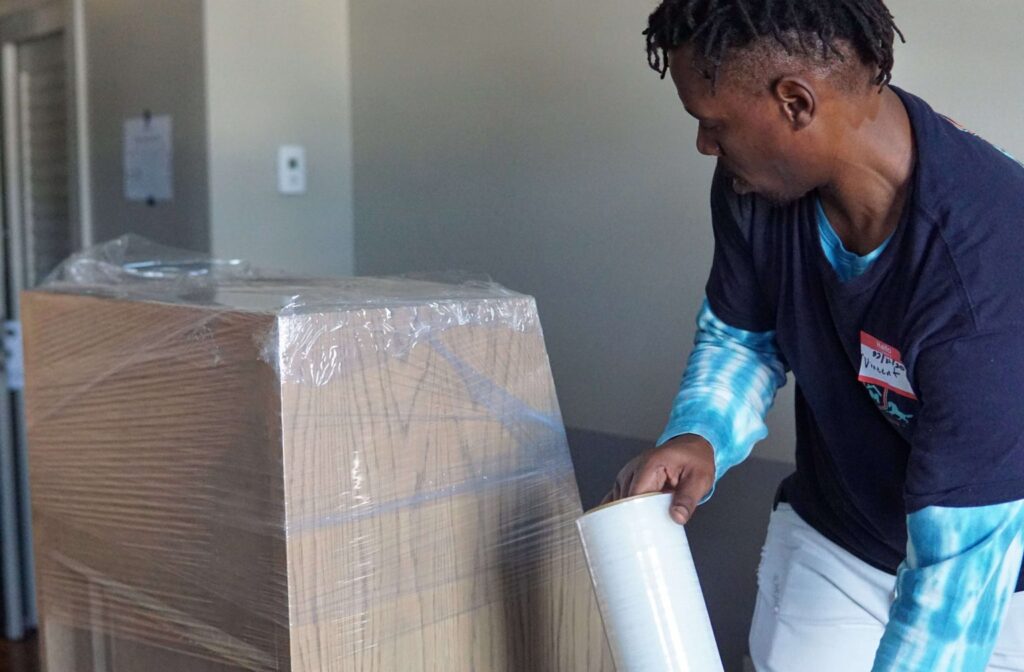 Are you moving to Rancho Palos Verdes? You can expect what to find in Rancho Palos Verdes.
In Rancho Palos Verdes, one of Los Angeles' most beautiful suburbs, one can enjoy panoramic views of the Pacific Ocean. The Palos Verdes Hills and a myriad of nearby landmarks make Ranchos Palos Verdes a popular tourist destination. Rolling Hills Estates, Palos Verdes Estates, and Lomita Los Angeles border Ranchos Palos Verdes.
Palos Verdes is one of the older communities in Los Angeles with a population of 42,412 and a median age of 49. The median household income of this high society group is $120,668 and the median property value is $1.3 million, which is pretty decent in California for what you get. 
Rancho Palos Verdes' residents are diverse; it is composed of 54 percent Whites, 27 percent Asians, and 10 percent Hispanics.
Aside from Palos Verdes Estates and Rancho Palos Verdes, the Palos Verdes Peninsula includes Rolling Hills and Rolling Hills Estates. Perhaps the most spectacular coastal view in the entire Los Angeles County is provided by the peninsula and its four neighboring cities. There are cliffs and slopes in the lush landscape, which is home to Rocky Mountains.
Palos Verdes is a rural area full of open lands that are great for hiking and biking, but the area's main attraction is its coastline with opulent beaches and some of the best surf in Southern California. Palos Verdes is not a frequently visited tourist destination, for better or for worse. There are several attractions along the coast that are easier to reach from Ranchos Palos Verdes, but most visitors instead make their way to Santa Monica, Venice, or Malibu. Thus, tourists need to travel a long distance to visit the peninsula, which makes it an ideal place for secluded residents to live. Those living in Palos Verdes tend to be territorial and non-friendly to visitors, which contributes to the area's secluded nature. Since many years ago, local authorities have been disciplining the "Bay Boys." Those who ride in Luanda Bay of Palos Verdes Estates are discouraged by this gang.
Besides whale watching and playing golf, Rancho Palos Verdes also offers stunning scenery and challenging golf courses. Rancho Palos Verdes' weather is usually between hot and cold and that makes it comfortable all year round. Having a low humidity level also means you rarely have to check the weather before planning an adventure outside. The Ranchos Palos Verdes might be the best place to settle down in Southern California if you are looking for a place that is beautiful, charming, and secluded from tourists, and you have the means to purchase a million-dollar home by the beach.
If you are new to Rancho Palos Verdes, you should become familiar with its services and organizations. Please see the following contact information for Rancho Palos Verdes so that you can settle into your new home. In addition to utilities and community service associations, sports facilities are also represented, along with local government and state government entities.
Buy in to meet our most recent offers and limited arrangements.
NEED HELP? CALL US !CONTACT