Long Distance Movers and Packers
You should choose a reliable moving company if you are planning a long-distance move. You want a company with professional crews who can pack, load, transport, and unload your goods on time. Your most important concern should be the safety of your belongings. Over the past years, Local VIP Movers has been a leader in the moving industry.
When researching long distance movers, you will find Here are a few things to look for:
Get an in-home estimate from the company. A phone estimate cannot accurately assess the needs of a move. A VIP mover from your local area will come to your home and provide you with free estimates. Furthermore, our moving quotes and pricing are based on the weight of the goods being moved rather than the volume of a moving container. The accuracy and reliability of weight are higher.
If the company is moving long distances, make sure they have the proper registrations. To transport goods across state lines, the company needs DOT and FMCSA authorization. To protect you, your home, your belongings, and the workers on the job, the company must be licensed, bonded, and insured. VIP Movers maintains all federal, state, and local registrations, permits, and licenses. In our interstate moving information, we outline your rights and responsibilities as required by law. Our crews are in uniform as they work, and our trucks display our company name. Unscrupulous companies are prevented from adding charges or changing terms. When you hire Local VIP Movers, you pay the price that has been quoted during the in-home assessment. We do not charge any additional fees or hidden costs
Moving and packing are not all that Local VIP Movers do. Throughout the moving process, you will be assisted by a personal consultant. 
The consultant will give you tips on how to save money while packing and moving during your move. We offer moving supplies for sale if you want to pack some or all of your belongings yourself. Get an estimate from the consultant who is coordinating your move about how many and what types of boxes, packing materials, and accessories you will need. We protect upholstered furniture with stretch-wrapping free of charge. Our custom crating ensures that valuables like artwork, antiques, or antique furniture are protected. Pianos can be packed and transported with your household goods. Fragile items are carefully packed and packaged by our fragile-only team. Local VIP Movers deliver their branded trucks to your home on moving day. Using our online tracking service, you can track your goods during the move. All of your goods are unloaded and unpacked when we arrive at your new house. The unpacking service includes removing all materials and debris after we finish. Our climate-controlled storage facilities are available for short- and long-term storage if you don't want all your goods to be brought together. The U.S. military has approved these secure facilities. Before our crews are assigned to a job, they are thoroughly trained and background checked. You can relax as you plan your cross-country move. Local VIP Movers have the moving experience to eliminate the stress of packing, moving, and unloading your belongings, while you tend to all of the details of a move or relocation.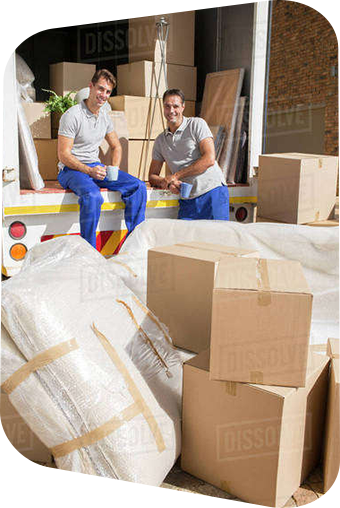 Local VIP Movers' prices are determined by how much space you utilize, and we make it easy for you to figure that out. Your quote will provide an approximation based on your home size, or you may speak with a moving consultant to assist you. You do not have to accept the estimate if it is higher or lower than what you need. If you choose to pay per Relocate, adjust the trailer price by adding or subtracting the per-foot rate shown on your quote.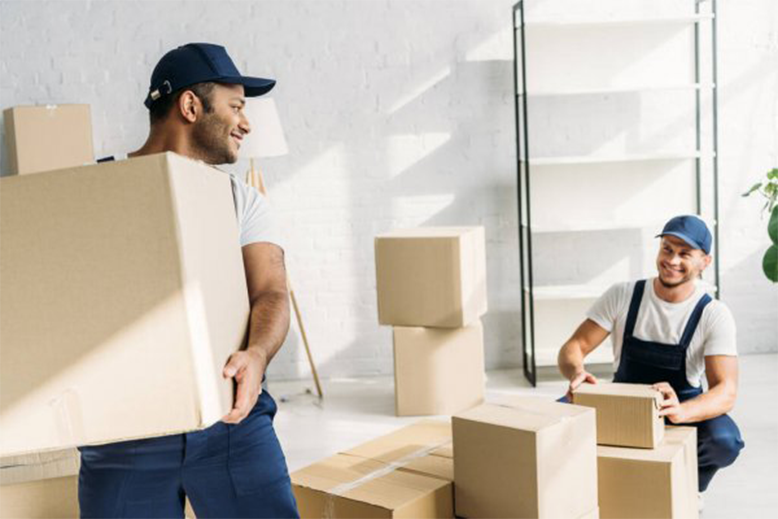 Because there are no hidden fees for fuel, taxes, or the driver, you won't be surprised by anything. To learn more about the Local VIP Movers difference, get a free moving quote today. The Local VIP Movers prices are comparable to truck rental, but a professional will always drive.
Local VIP Movers has a nationwide network of service centers that allows them to move you virtually anywhere in the United States in less than a week. Ask about adding Local VIP Movers Guaranteed if you need your belongings even faster or want to know the exact arrival date.
Throughout the moving process, VIP Movers provides friendly, helpful customer service. Our team is here to help you with moving services, moving supplies, and any questions you may have. Even if you need assistance with loading and unloading, we can recommend a moving crew.