Movers and Packers in San Marino
San Marino offers scenic beauty all around, whether it is in its botanical gardens or its lush landscaping. When you let Local VIP Movers handle the heavy lifting for you, moving to San Marino doesn't require a lot of effort. Our San Marino moving crew includes student-athletes who are devoted to moving your belongings carefully and efficiently.
Despite having a sedate landscape and relatively low crime rate, residents of San Marino are proud of their small town. A 30-acre property in the city center, Lacy Park has lush grasses, tree-lined pathways, a swimming pool, and a playground. There is also a dedicated picnic area where activities such as concerts, festivals, or even city events are held. Several exciting landmarks are located in the city, including the Huntington Library, the Art Collections, and the Botanical Gardens.
San Marino also has a thriving nightlife scene, including speakeasies and dance clubs. As well as champagne bars, jazz clubs, karaoke lounges, and sports bars, it has everything you need for a night on the town. Take advantage of Los Angeles' endless activities by traveling a few miles southwest to Pasadena for its annual Rose Bowl or heading into the city for an array of other events.
Make sure Local VIP Movers take care of the job when you're ready to move. Moving services from packing to storage, from local to long-distance moves are provided by our experienced San Marino movers. Furthermore, we can be contacted to perform any number of commercial moves on-site.
We differ from other moving companies by staying involved in the community, offering incentive programs, and hiring smoke-free, drug-free, intelligent student-athletes who take pride in their work. For added peace of mind and security, you can even work with the same mover at both ends when moving long distances.
Household Moving and Packing Service Options
We at our relocation company in San Clemente have the trained professionals and resources to assist you with moving and packing services throughout Newport Beach.
Families with a hectic schedule may need additional services, and we are glad to offer both moving and packing services. Our Newport Beach packing professionals can manage all the requirements you may have, including packaging and wrapping household goods. We can also provide extra protection such as furniture wrapping and doorway coverage.
In addition to moving fine art, antiques, and other items requiring a delicate touch, we also provide storage and packing. If you need minimal packing for fragile items, or if you require full packing for all your items, we offer expert packing services.
With our custom crating service, we can pack the heaviest and most fragile items safely and damage-free, and we can also pack fragile items in specialized crates.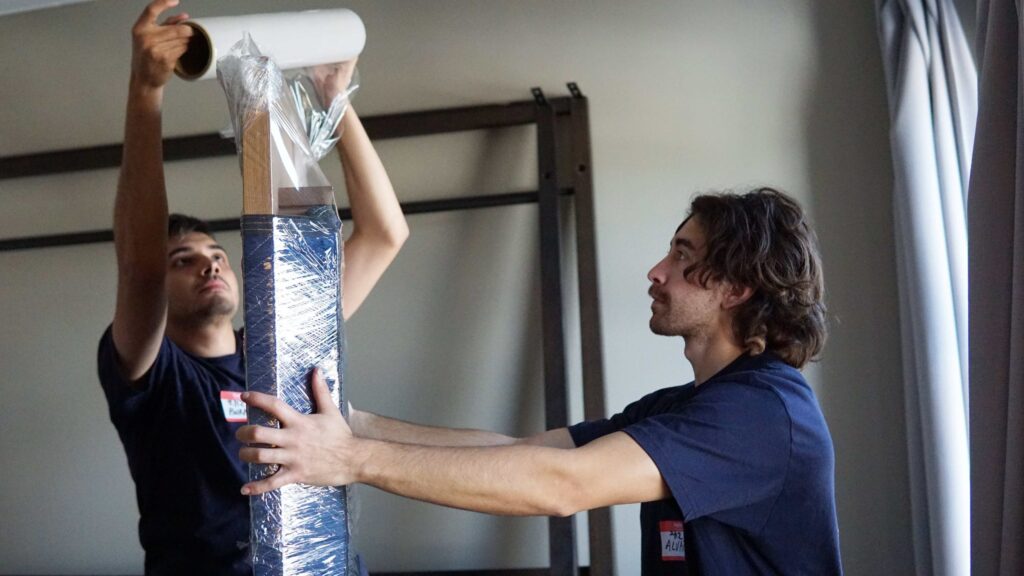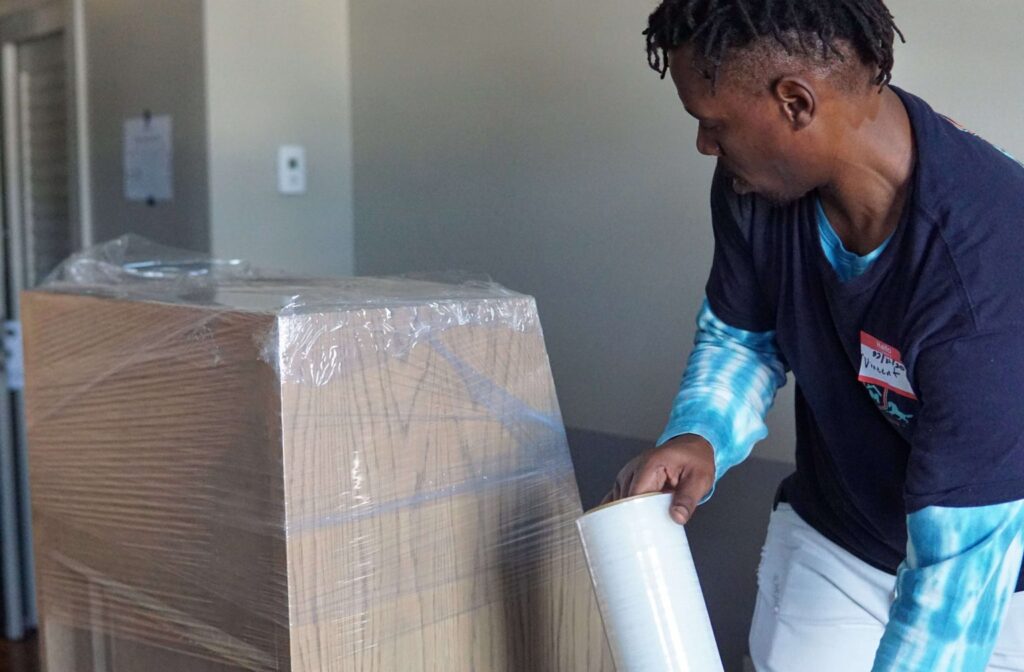 Professional Moving and Packing Solutions
Packing services such as full-household packing, partial packing, and packaging just fragile items are all available from our movers and packers. Local VIP Movers, Inc. has a dedicated team of professionals who will work with you closely to meet your needs.
You are entrusting every piece of your belongings to a household moving company. If you want to have your belongings treated as well as their own, then you want a packing service that is well-trained, experienced and provides exceptional customer service.
No matter where your household goods are going, whether they're staying in Newport Beach or crossing the country, we will make sure they reach their destination in perfect condition. With our expert packers, your local move will be handled with the same level of care as your interstate move.
If you need to store some of your belongings while you're moving, you can make use of our secure household storage facilities. We also offer long-term storage in addition to short-term storage.
A move to San Marino is convenient because it's a great place to live, work, and play. Local VIP Movers is dedicated to making your move to San Marino as good as possible. We are your best San Marino movers and we will ensure that the moving process is as hassle-free as possible. Get a free no-obligation moving quote from Local VIP Movers today.
Buy in to meet our most recent offers and limited arrangements.
NEED HELP? CALL US !CONTACT