Furniture Movers and Packers
Moving your furniture with care
Your Local VIP Movers Agent is among the best furniture movers. You can be assured that your furniture will be moved safely by Local VIP Movers; however, no two furniture movers are the same.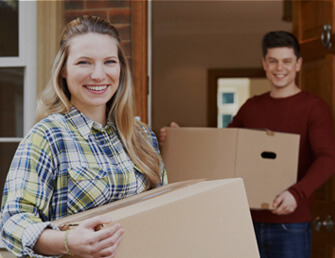 Home staging and rearranging furniture
If you're not sure how to handle furniture moving or need help arranging furniture in your home, our professionally trained furniture movers can help. We can help you stage rooms or move items out for renovations, and our background-checked moving teams are happy to assist you in any way they can. You can also count on us if you own a business and need furniture rearranged or moved out of the building.
Are you throwing a big holiday party at your house? With the help of our moving teams, you can retrieve all of your decorative holiday decors and arrange them the way you desire.
If you need multiple items moved, such as a piano, a gun safe, or a large piece of furniture, our movers will be able to deliver it to its new location in your home. We specialize in moving upstairs and downstairs and working around those tricky corners to ensure the safety of your belongings and your home during the moving process.
You can count on the Local VIP Movers team to provide the right tools and equipment. Furniture moving professionals use the best methods to ensure that every piece of furniture in your home is handled and transported safely. Every item Local VIP Movers takes is protected by the same precautions, regardless of whether it is a mahogany armoire or a metal folding chair.
Moving furniture requires skilled human resources for lifting and carrying. The crews of our company are strong and capable. As well as the ramps, dollies, and straps, they also supply the ramps, dolls, and straps to protect what you have and allow your labor to be used as efficiently as possible.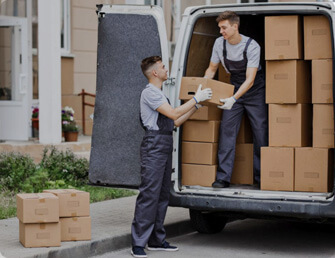 Preparation and protection
In addition to physics, Local VIP Movers furniture movers are skilled at many other things. For different types of furniture, they know the best packing and preparation techniques. When it comes to furniture packing, what's the best way?
It is essential to protect delicate hardwood surfaces from scuffs and minor marks. The items are pad-wrapped and secured during loading to ensure that they reach their destination in the same condition as they left.
Additionally, we protect your home's surfaces when moving furniture in and out. Stairs and doorways are covered periodically with protective coverings, and floors are covered with cardboard runners.
Our furniture removal experts provide a particular layer of protection for overstuffed and upholstered items. We routinely wrap such pieces with plastic, or "stretch wrap," before loading them onto the truck.
Upon unwrapping your new furnishings, we will ensure they are in the same condition they were in when we packed them.
Local VIP Movers is also an expert packer as well as a furniture mover. Let's look at lamps, for example. Depending on the type and size of the lamp, our movers may use pad wraps or cartons. To keep lampshades safe during shipping, we pack them inside cardboard boxes with plenty of protective material surrounding them.
Whenever you move, there are always the best ways to package furniture. Our professionals will make sure that you'll be comfortable with these techniques.
Moreover, we offer moving services outside the home as well. We can help you move your shed from one part of your yard to another if you're unsure how.
Buy in to meet our most recent offers and limited arrangements.
NEED HELP? CALL US !CONTACT