Flat Movers and Packers Services
Providing professional flat moving services in Los Angeles, CA, Local VIP Movers offers a range of moving services including flat removal, piano removal, electronics removal, flat packing, local moving, loading, and unloading services in LA.
There isn't anything easy about packing up everything and moving apartments. There's a lot of stress involved. The process is time-consuming and labor-intensive. Whether you are moving a one-bedroom flat in Los Angeles or across the city, a villa to another area, or handling other moving tasks, we will be there to assist you every step of the way. 
Call Local VIP Movers if you're moving to a new apartment in LA and you need a reliable, local removal company. Local VIP Movers' team of experts and trusted professionals can easily help you with any kind of move. From packing to transportation, our flat moving service takes care of everything. By calling us, you can be sure that your belongings are in the best hands.
Our Moving Services in LA
We at Local VIP Movers offer a full range of flat moving services in Los Angeles. Here are a few examples:
Flat Moving in LA
Packing-Unpacking in LA
Storage in LA
Piano Moving in LA
Electronics Moving in LA
Furniture Hoisting in LA
Packing Material in LA
Emergency Moving in LA
Short Notice Moves in LA
Local Moving in LA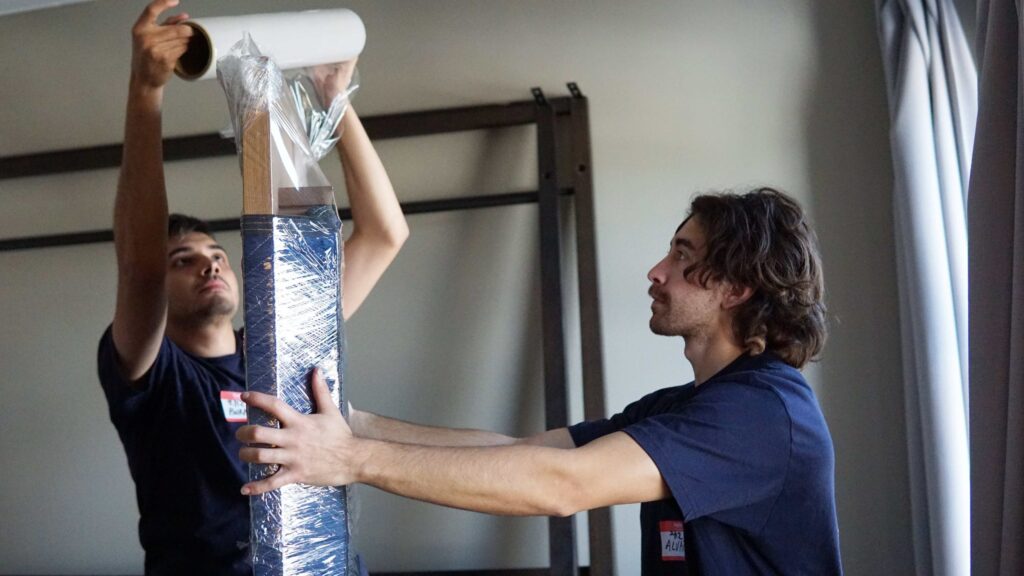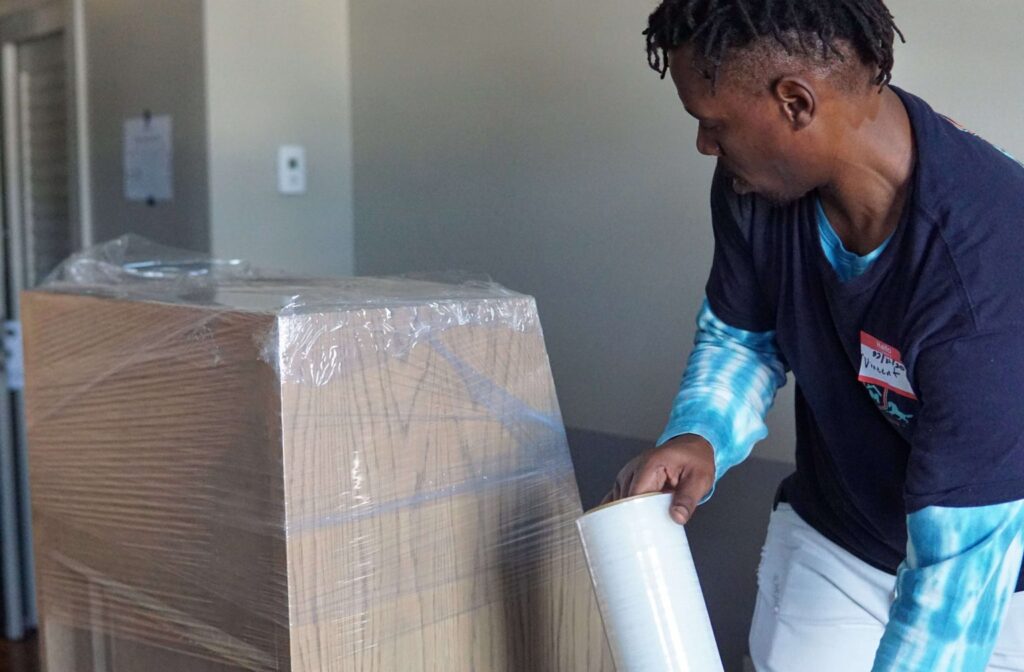 Professional flat packing and moving service in LA
Throughout Flat Moving in LA, we ensure the safe transport of your belongings through our expert packing and specialized approach. We treat every item as a precious one, so precious that we devise a special method for packing, wrapping, and protecting it. The goal of our moving process is to make sure you have a stress-free and seamless experience. Everything from packaging and loading to delivering and unloading is taken care of by us. Local VIP Movers is the best service to satisfy your flat moving needs regardless of whether you're moving one street over to a bigger place or across the state of LA. Throughout the moving process, our customer service team will remain in touch with you. 
La moving & packing services
Local VIP Movers is the most trusted moving company in LA, providing services throughout the city. To provide our clients with efficient and effective service, our employees are available 24 hours a day to respond to inquiries and assist them with moving. Our local VIP Moving company is staffed with experienced and accomplished professionals who are available to you round the clock.
La flat shifting services
Local VIP Movers offers flat moving services in LA done by experts. The trained team at Local VIP Movers can pack everything in a careful, sustainable manner. The Flat Movers have complete knowledge of creative techniques and years of experience in moving flats. We have a thorough planning process and an unmatched commitment to timely delivery. We also offer guaranteed delivery dates to make sure your move is completed safely and efficiently.
Why Choose Local VIP Movers for Flat Moving Services in Los Angeles?
Relocating can be a stressful activity, so let us take the hassle out by making this hectic activity relaxing, and let us help make the process easy and problem-free. No matter how difficult or complicated your move may seem, we guarantee that our staff will handle your belongings with the utmost care, so you don't have to move a muscle. In Los Angeles, no company makes it easier or more convenient for you to do business than with us. Whether you are moving across town or the country, one of our Relocation Services Specialists can arrange the move for you. The years of experience we have gained as a professional moving company in LA give us an insider's knowledge of local parking rules, traffic patterns, and building regulations, enabling us to deliver a superior moving experience every time.
Buy in to meet our most recent offers and limited arrangements.
NEED HELP? CALL US !CONTACT